I was on Instagram one night, like I usually am, and came across a post by @abcrochet that really caught my eye. She made the cutest little candy corn hat and I fell in love inmediatamente.
We don't celebrate Halloween, but Roody has always loved candy corn. Me? Not so much. So instead of calling it a "Candy Corn Beanie" like everyone else, my sister suggested the name "Pumpkin Spice Beanie."
I got to work on my own pattern that same night and finished a hat for my Jaden the next day. I tried it on him and it looked SOOOOO cute on him!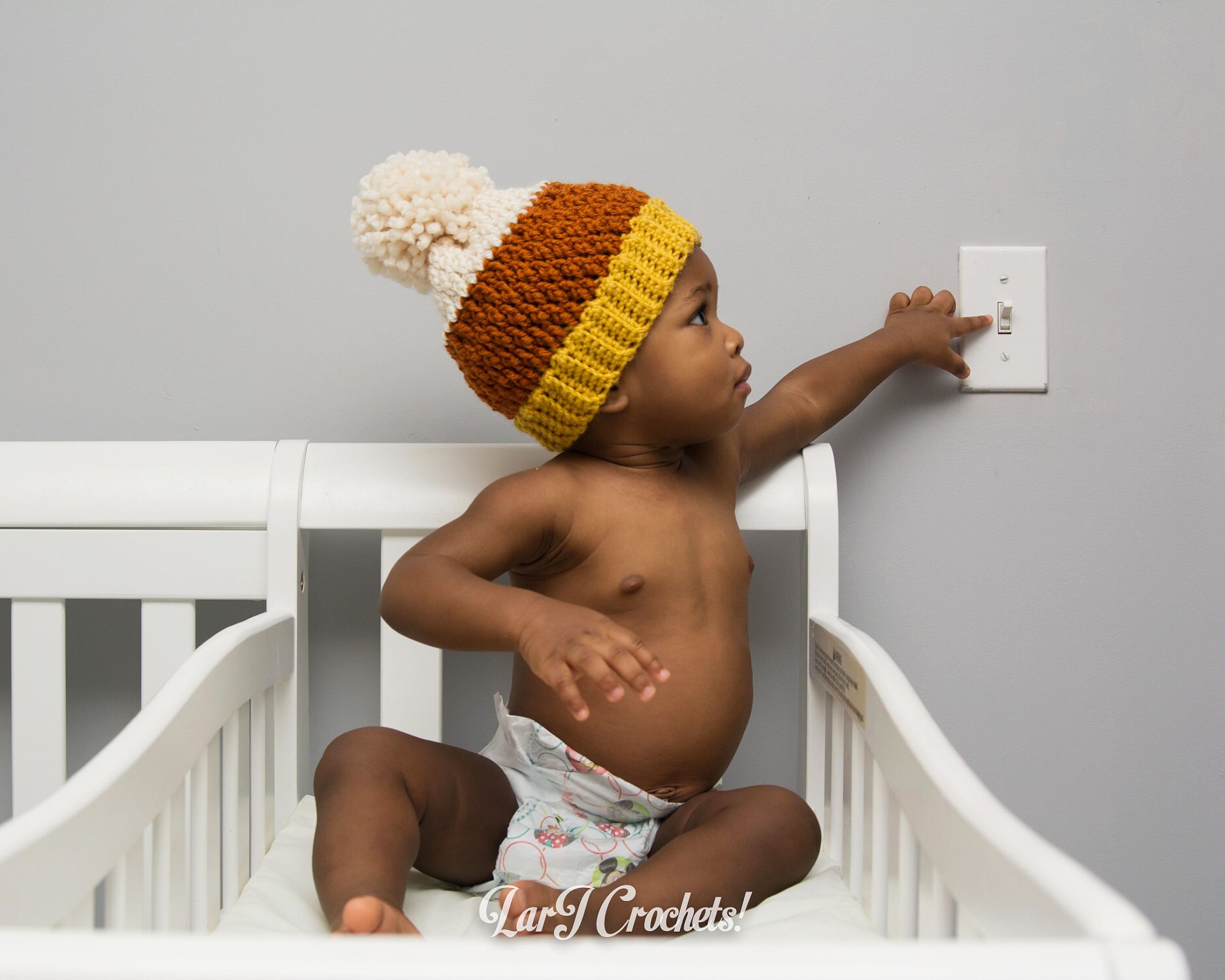 Jaden is obsessed with that light switch and wouldn't allow me to photograph him properly. But what do I expect? He's only 1 year old haha.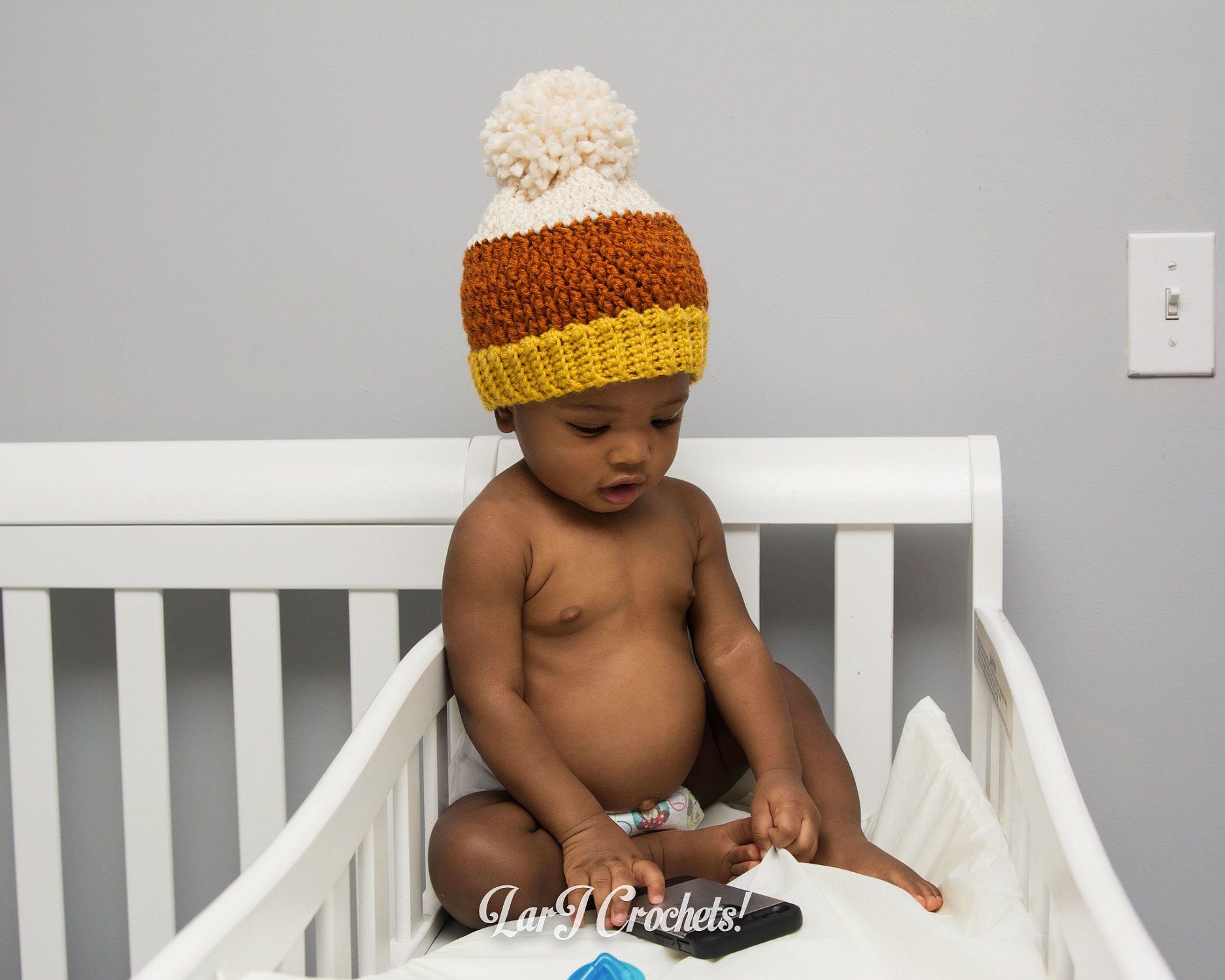 I posted one of the many images I took of him wearing his hat on my personal Instagram account and I've already got an order for 2 hats! One is for a 2-year-old, the other for his newborn brother. I'm so glad that others think this hat is as cute as I do :)