My father contacted me a few weeks ago, asking me to make some items for his 1-year-old God-daughter. He wanted a baby doll dress, a matching hat and 2 other hats for her.
I've always wanted to try using the Caron Cakes yarn to make a little dress, just to see how it would work up. So I figured this was the perfect opportunity. Unfortunately, this specific roll of yarn didn't work up very well. I actually had to cut out some of the colors because I didn't feel like they matched. But the end result is quite lovely.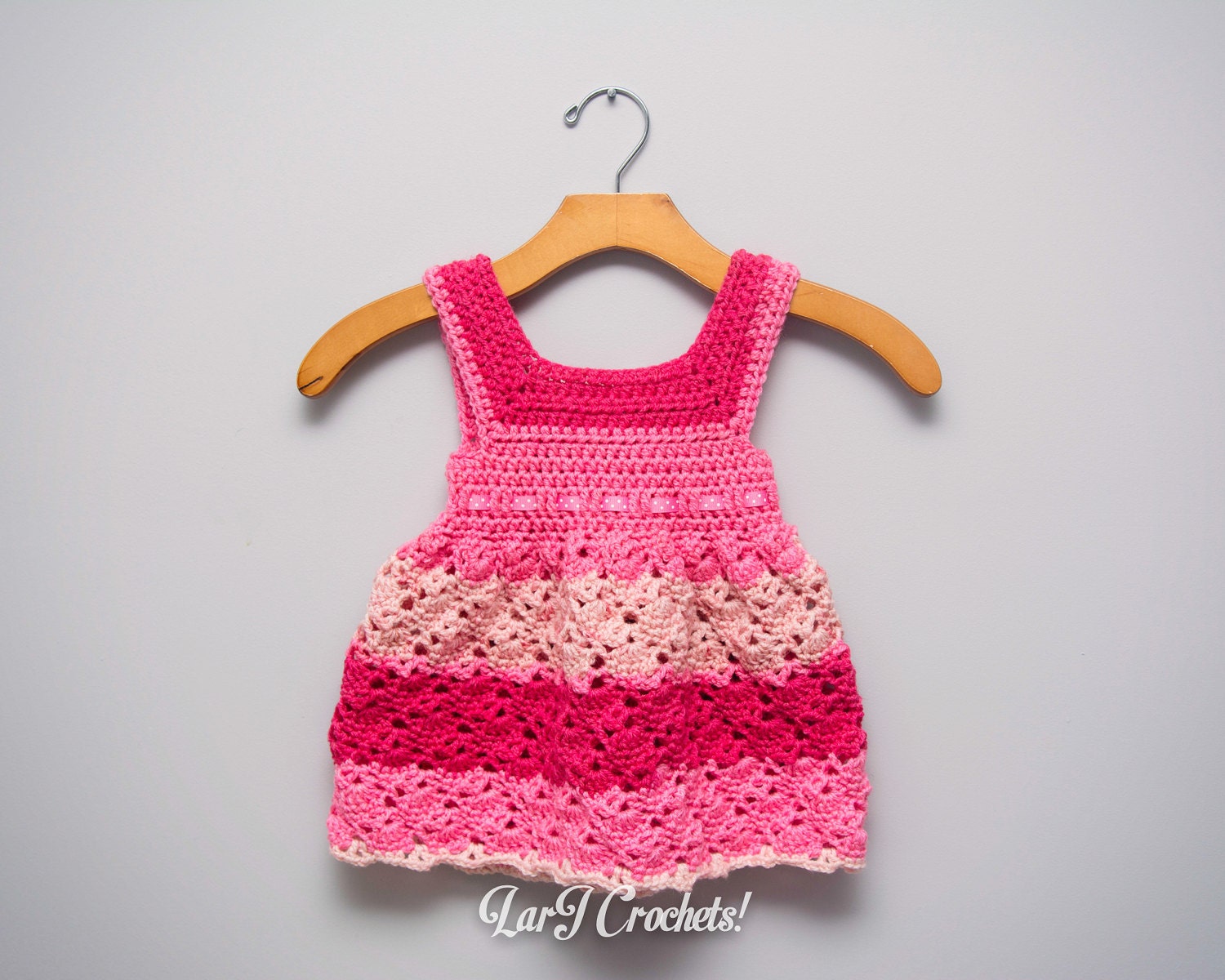 I bought a matching ribbon for the waist and added a white button for the closure. I hate sewing on buttons haha but it was necessary.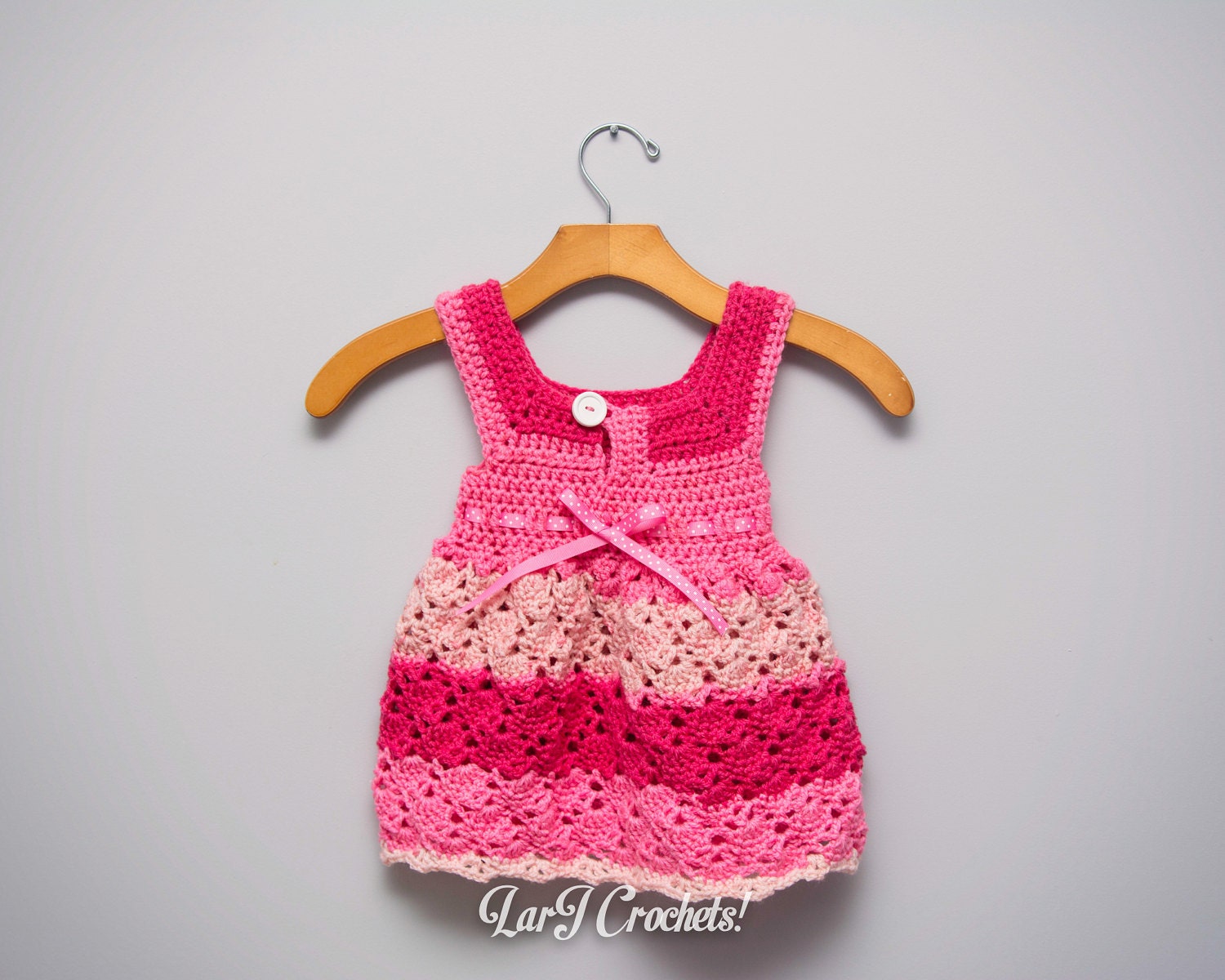 Here's what the entire outfit looks like: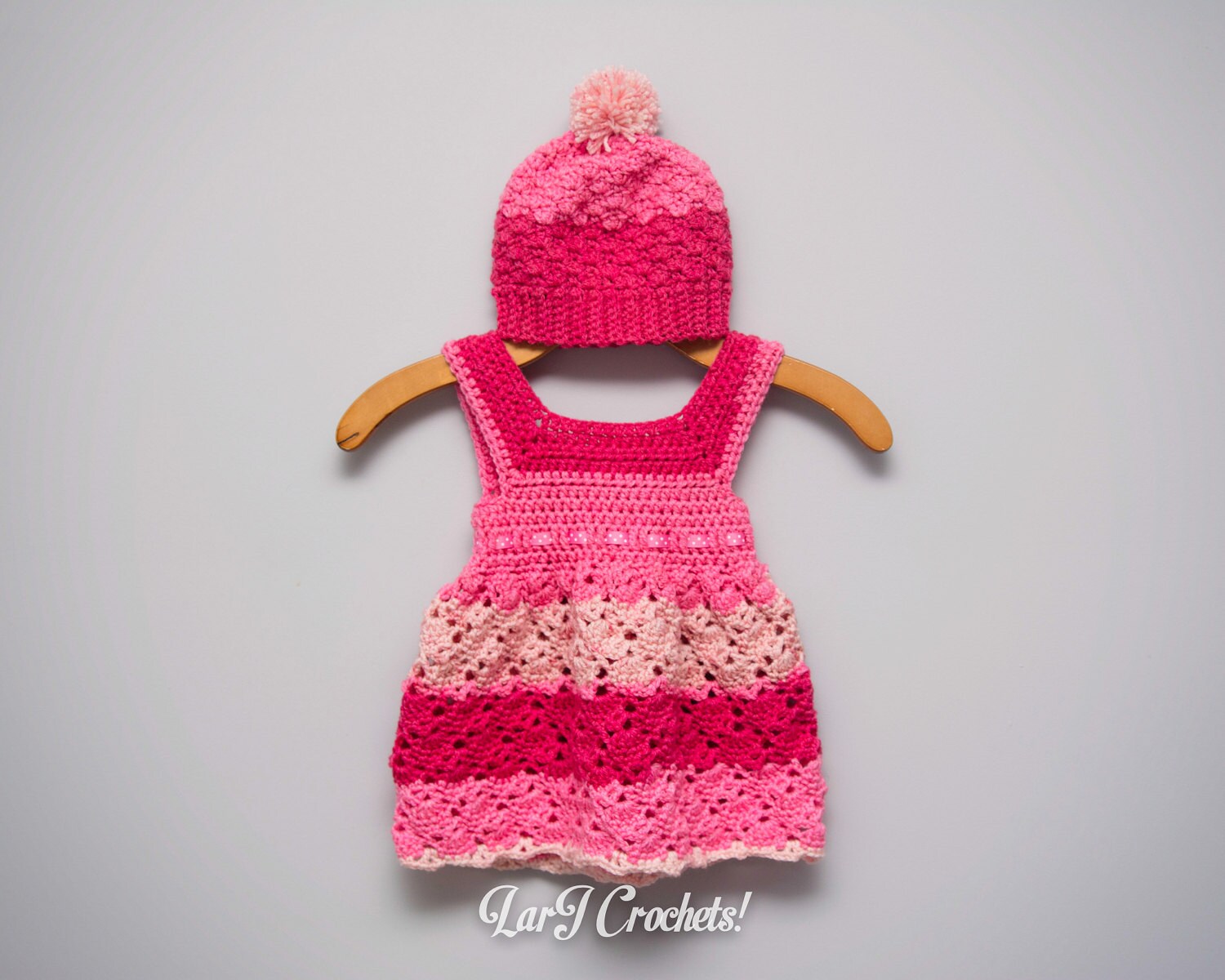 If she wore this dress over a white, long-sleeved onesie and some white tights, it would look super cute! :)
__________
Pattern: Vintage Toddler Dress by The Velvet Chair